Wakeboarding Magazine
Redesign
Client: Wakeboarding Magazine
Role: Art Director
Job: Brand & Magazine Redesign
Creative Director: Jerry Pomales
Date: August, 2017
In early 2016, our magazine turned a new page as we began to reimagine what Wakeboarding could become.

Entering our 26th year as a brand we took it upon ourselves to recreate the magazine from the ground up. A task that was long over due. Via a new editorial voice, our new editor, Garret Cortese, created a strong and sensible edit plan that honored the sport, our clients and the whole of wakeboarding and its culture. Married with a new visual aesthetic we created a holistic and exciting brand experience that has since proven our relevancy in the industry and a refreshed dedication to delivering the very best media to our audience.

In the process, we decided to lose the traditional masthead and present a brand and cover option that was reactionary to the content and cover photography. The "W" you see below is a modified version of our iconic "W" that has appeared in several contexts both online and print for years. Since this mark has equity in our industry, we believed in its singularity as the primary logomark.

By eliminating the traditional masthead cover convention, which typically takes up 1/5 of the vertical cover space, we found more freedom and range in our photographic and typographic uses on our covers. Cover blurbs and graphics are now reactionary to cover photography.

More information soon!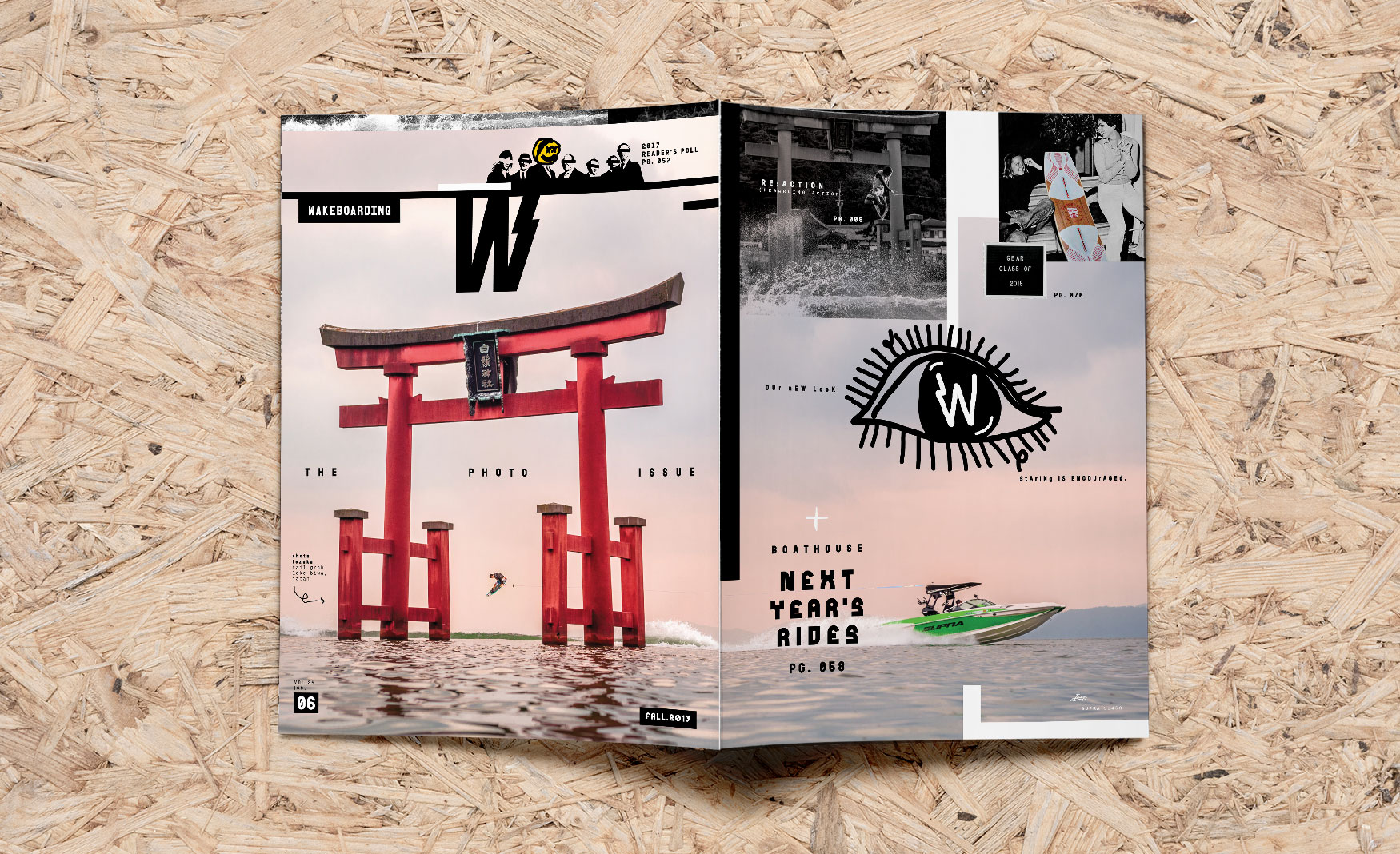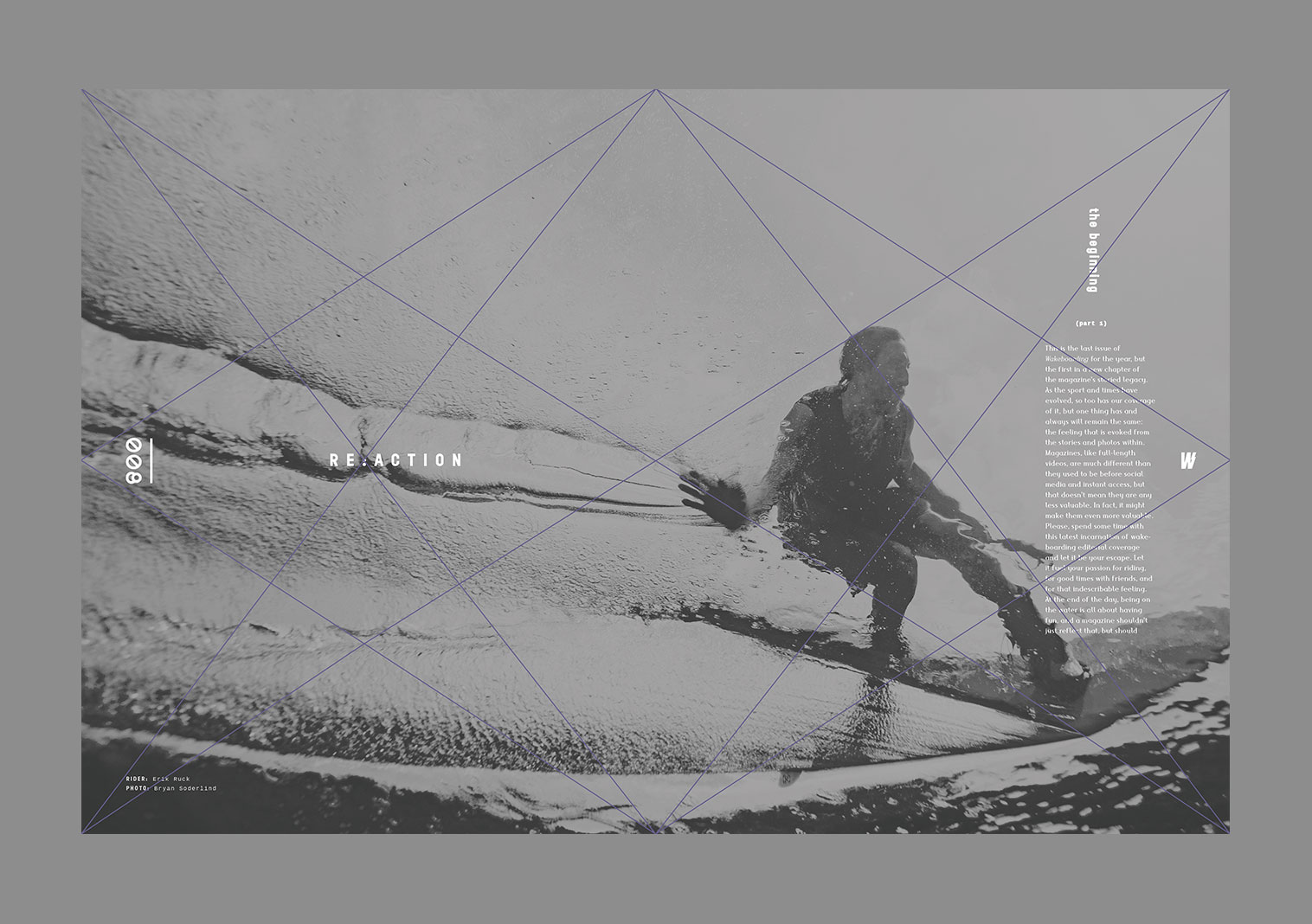 Timelapse of Redesign Process //
Non-Fiction Illustration by Victor Davila.
︎︎
Archive of Previous Features